Let's avoid definitions and try to make this as simple as possible. Let's start with the question, why do you need a surety bond? Well, To get licensed as a freight broker, you must either have a surety bond or set up a dedicated trust account.
What is a surety bond? Think of it as a security deposit. 
Basically, the government wants you to deposit a certain amount of money (at the time of writing this post, surety bond required for freight brokers is $75,000). They want you to hold this money just in case you do something wrong, or you don't pay your counterparties. These funds can then be used to cover your liabilities.
If you have $75,000, you can use them to set up a trust account and deposit your money there in order to use it to obtain and maintain your license. In such scenario you do not need a surety bond.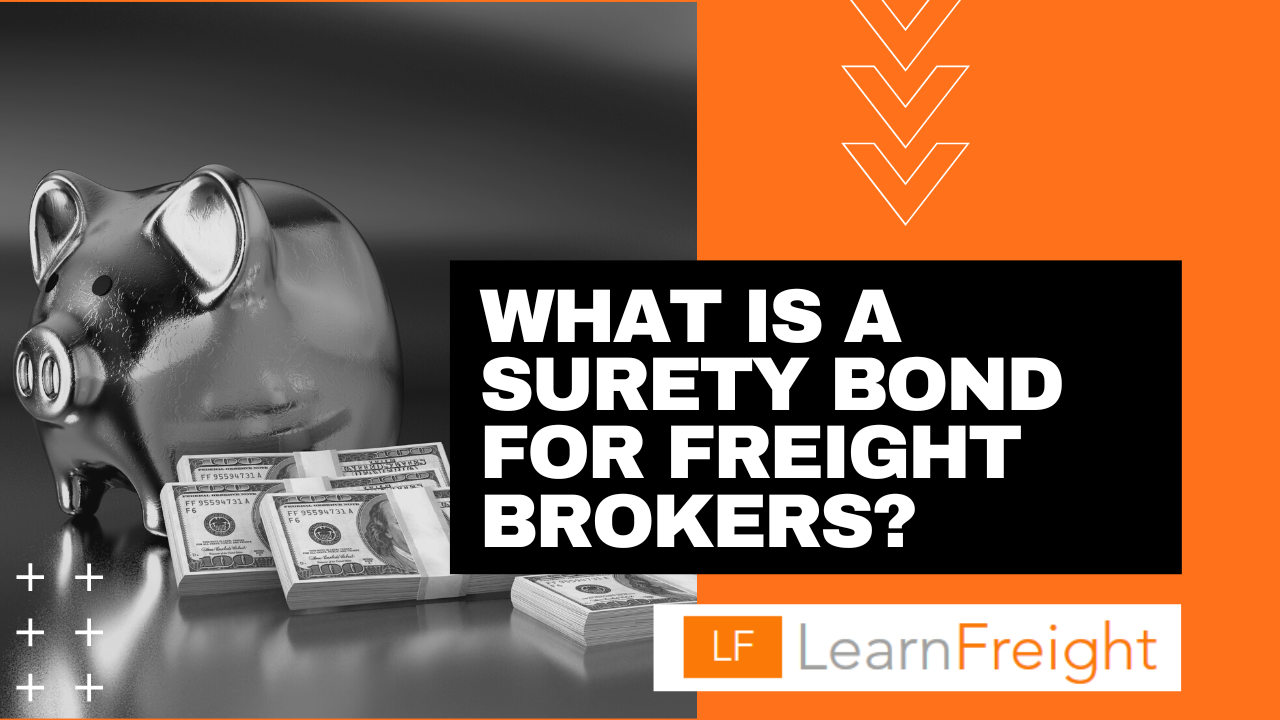 If you don't have $75,000 available, you can go to a surety bond company, and they will sell you a bond. This means that they will deposit this money, guaranteeing it on your behalf. You will have to pay them a premium for putting this money up for you. 
What is the cost of a surety bond? There is no simple answer to how much this would cost because the price varies based on your financial situation and your credit scores. On the lower end, it can cost you under a thousand dollars per year. On the high end, it can cost you several thousands of dollars per year to maintain this bond. 
Also sometimes people ask, "If I do have the money, is it better to open up a trust account instead of paying for the surety bond?"
​As we discuss in our freight broker training course, you must do a simple financial comparison. First you need to see what would be the cost of a surety bond for you. Then if you invested the $75,000 elsewhere, could you get a higher return on your investment than the cost of your bond? If not, then depositing your money will probably make sense. If you can make more money than the cost of a surety bond, then you probably should buy a surety bond and invest your $75,000 elsewhere.
Are you thinking about becoming a Freight Broker or a Freight Agent? LearnFreight offers Online Freight Brokering Training Courses which are suitable for people not familiar with transportation industry. Learn more about our training by visiting Training Details page or choose your course here.