A freight broker is an intermediary between someone who needs something shipped and the person who can transport the shipment. So in essence, a freight broker is the middleman between the shipper and a transportation company, like a real estate broker. A real estate broker connects someone who wants to sell real estate and someone who wants to buy it, and for that, they earn a commission. 
As we discuss in our freight broker training course, a freight broker connects someone who needs something shipped with a suitable transportation company to transport their cargo. For that, they earn also earn a commission. 
To operate as a freight broker, you will have to obtain a freight broker license. To do so, you will have to go through an FMCSA application process and get a surety bond. Then, once your authority is approved, your MC number will get activated and you can begin operating as a freight broker.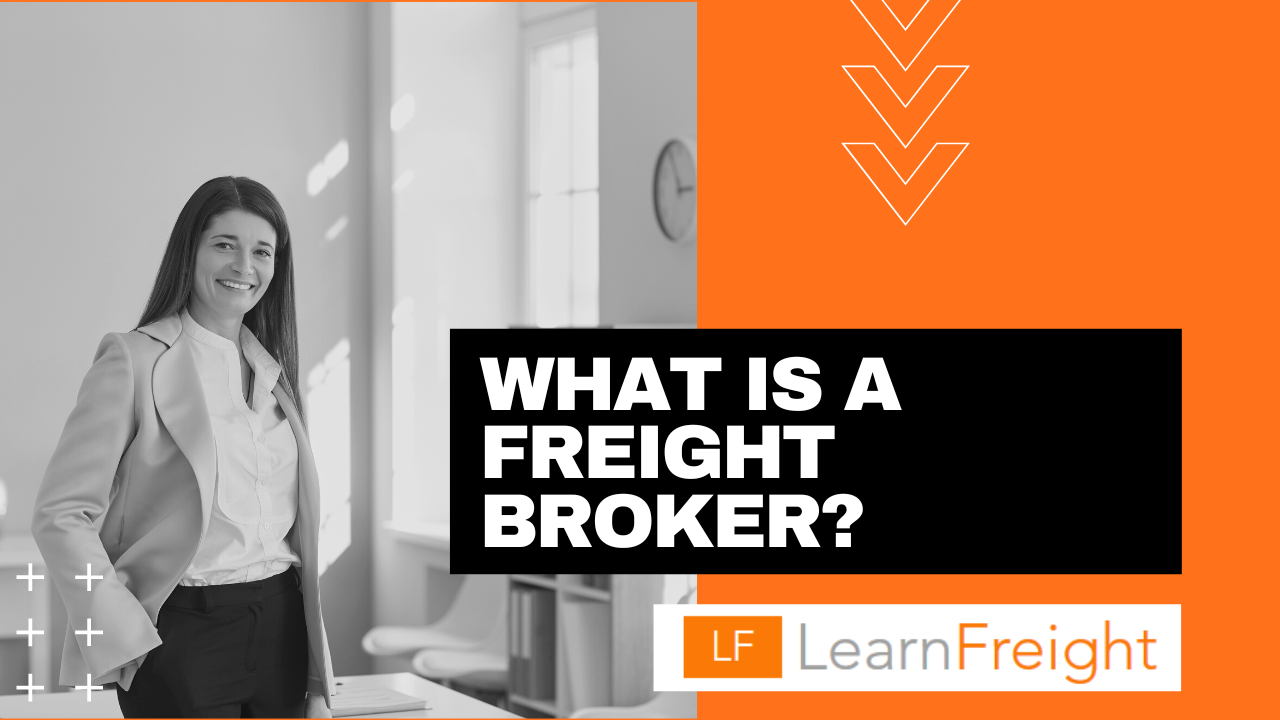 Freight brokers help shippers save time and money by finding the right company to transport their cargo, tracking shipments and auditing paperwork.
Freight brokerages also help transportation companies by filling their available capacity (think empty trucks, containers etc.). Smaller transportation companies may not employ dispatchers or sales personnel to secure loads for their capacity and may need help with access to shippers and this is where freight brokers come in. 
Freight brokers can also provide financial assistance to transportation companies by providing advances and offering "quick pay" options. A freight broker also helps transportation companies relocate their equipment to a better freight market or home base.
Larger freight brokers also employ (or contract with) Freight Agents to increase productivity and improve brokerage growth. 
Are you thinking about becoming a Freight Broker or a Freight Agent? LearnFreight offers Online Freight Brokering Training Courses which are suitable for people not familiar with transportation industry. Learn more about our training by visiting Training Details page or choose your course here.