​Absolutely. Every time someone is transporting cargo for your client, you must have such an agreement in place. This agreement outlines the responsibilities of a motor carrier and your own responsibilities in terms of the payment to the motor carrier. It also outlines some other unforeseen situations. All of these terms should be in writing and signed by both parties. If something goes wrong, you need to have this legal document to protect yourself.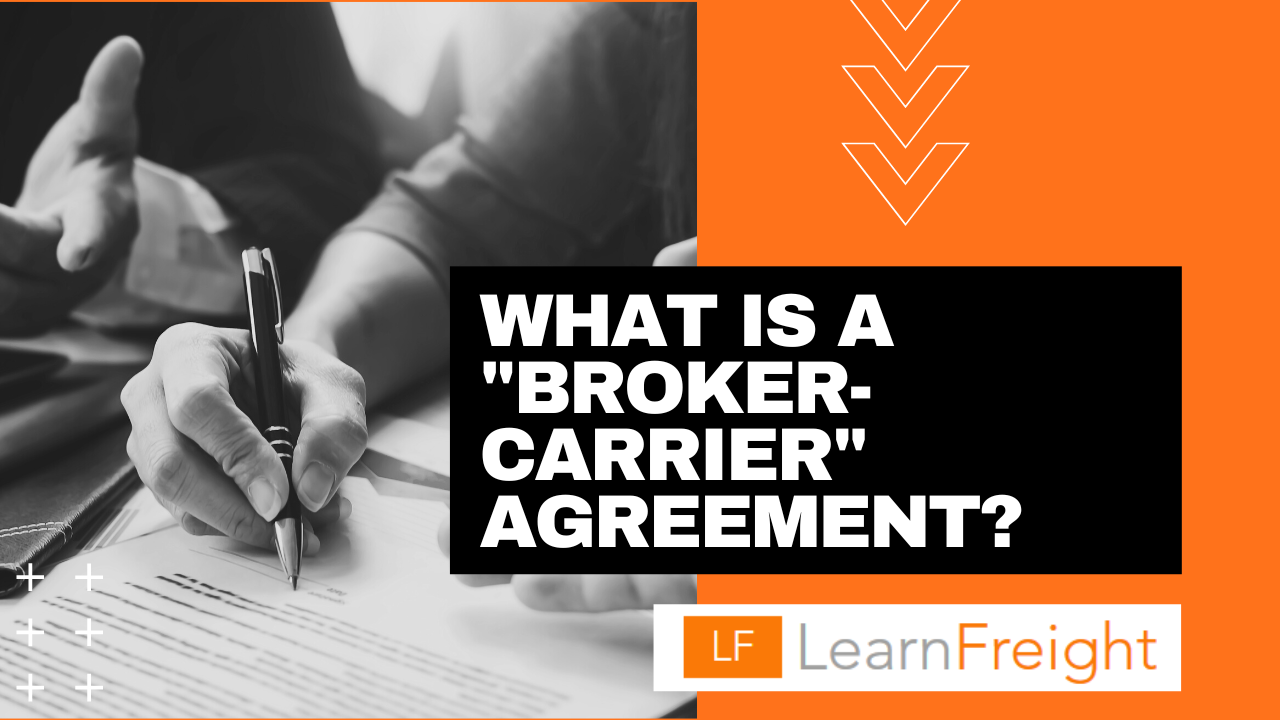 Where can you get this Broker-Carrier Agreement? Well, you can purchase it online. If you are one of our students, we will provide you with a sample in our freight broker course. You can download the document and edit it to fit your needs. It is always a good idea to have a legal professional review your agreement and make sure that it meets all the needs of your business and that you are adequately protected. 
​So, let's remember, any time you will be working with a new transportation company, you must have a Broker-Carrier Agreement in place.
​If a motor carrier didn't sign the agreement for some reason or told you that they're going to send it to you later, or you cannot really read their information or signature, don't do business with this carrier until your paperwork is in place. Just move on to the next motor carrier and let them transport your client's cargo instead. If you have any other questions about agreements, just reach out to our support team.
Are you thinking about becoming a Freight Broker or a Freight Agent? LearnFreight offers Online Freight Brokering Training Courses which are suitable for people not familiar with transportation industry. Learn more about our training by visiting Training Details page or choose your course here.